(These stats are from research in 2018.  Values will be updated soon!)
There are 29.6 million small businesses in the United States, and if you're a small business owner, it's easy to see why. Nothing beats the challenge and the pride of running your own business.
With so many small businesses in the United States, it's important to know where these small businesses are coming from, how they're impacting our day-to-day lives, and how we can support them. Here are our top 8 facts about US small businesses:
1. Small businesses have a big impact on employment

These 29.6 million companies employed 57.9 million people in 2017, which makes up 47.8% of United States employees. Not only do small businesses employee almost half of our workforce, but their contribution is growing. This number is a 1.1 million increase from 2016. Whether you own a business, plan to start one, or work for one, small business is likely to make a huge impact on your career.
2. There are 8 million minority-owned small businesses in the US.

Among the leading demographics are Hispanic (3.3 million), African American (2.6 million), and Asian (1.9 million) owned businesses. Minority-focused small business grants are available for the increasing number of new companies falling into this category, and the impact of minority-owned businesses is increasingly clear.
3. There are 9.9 million women-owned small businesses, compared to their 14.8 million male counterparts.

Women and their companies represent 33.4% of all small businesses in the United States. This means that there are roughly 8 women-owned firms per 100 working age females. Like minority-owned businesses, support for women-owned companies is continuing to rise with focused grants, courses, and coaches.
4. Small businesses are spread across more industries than you may realize.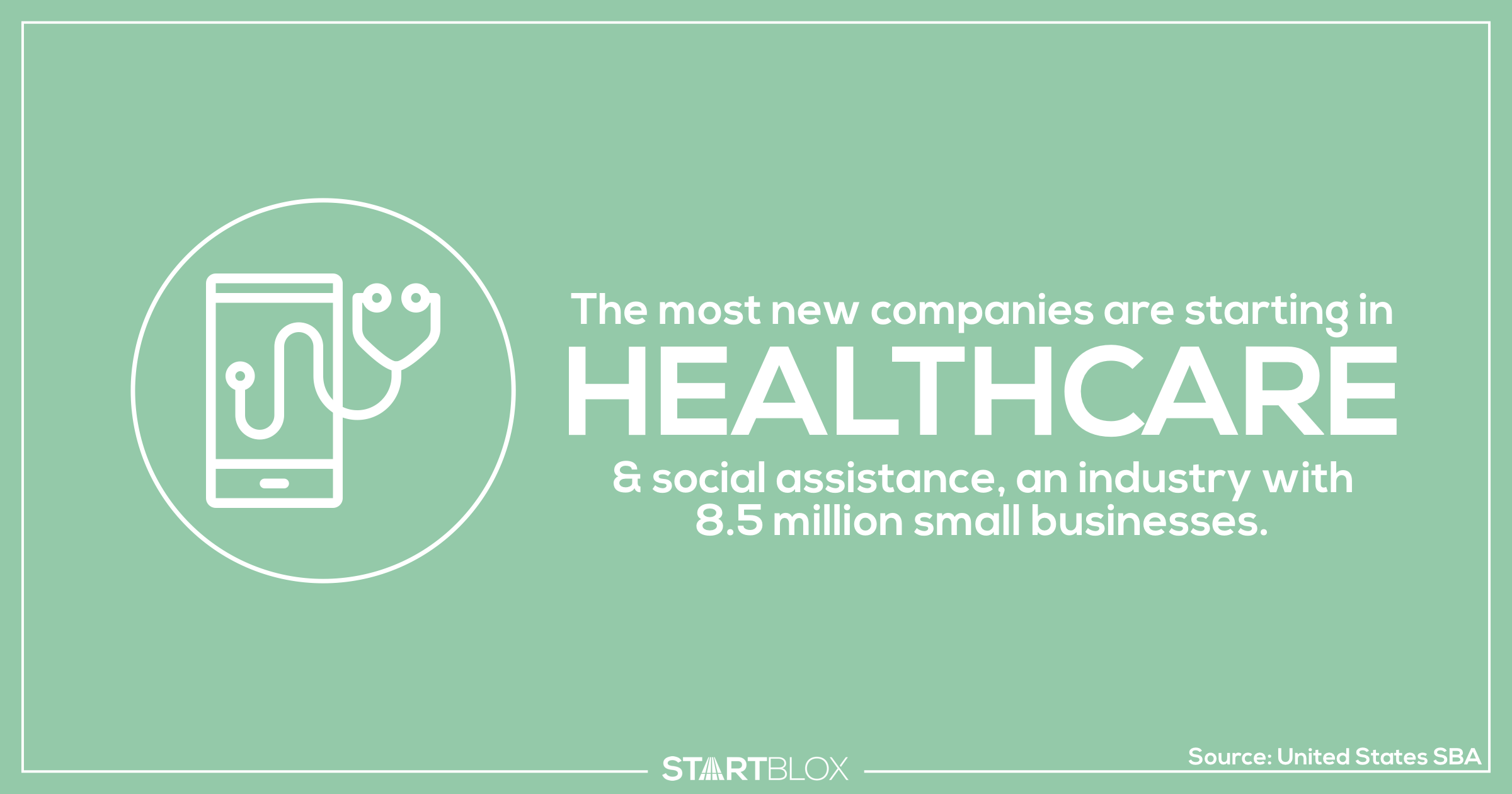 Small businesses are most heavily concentrated in health care and social assistance (8.5 million) and accommodation and food services (7.7 million). The industries with the fewest small businesses are agriculture, fishing, forestry, and hunting (113 thousand) and utilities (112 thousand). This means that you're likely not alone when opening a small business – you'll be able to find resources, success stories, and competitors for almost every idea you could come up with.
5. They're not located where you might initially expect, either.

You might associate startups with the West Coast, but it's actually the South of the United States that's leading the charge with small business locations. The NSBA year-end report for 2017 identified that 27% of all small businesses surveyed were located in the South, followed by 22% in the mid-Atlantic. It turns out there's more to starting a business than the stereotypes of the Silicon Valley!
6. Half of all small businesses survive 5 years.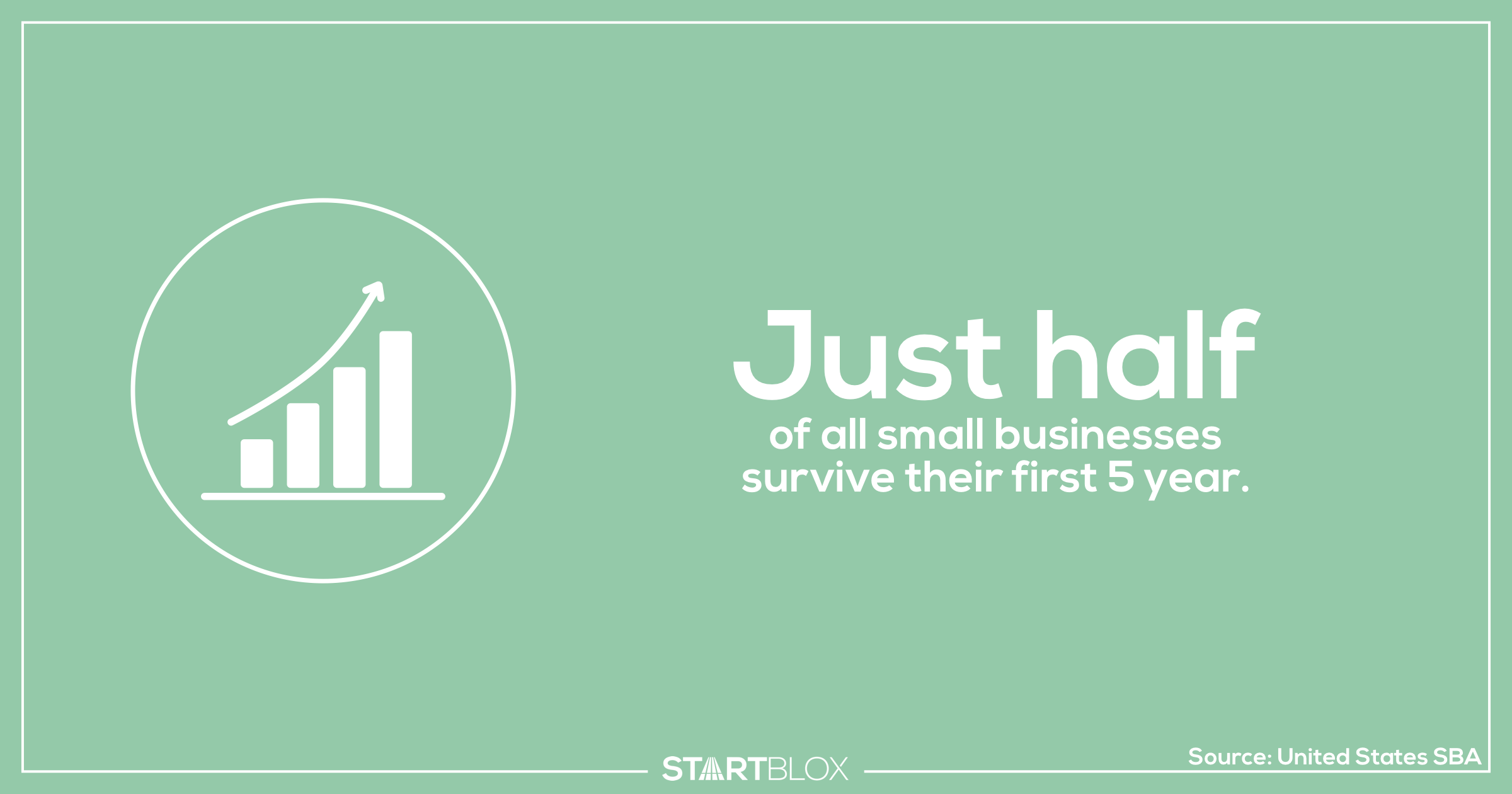 According to the SBA, two-thirds of small businesses with employees survive at least 2 years and half survive 5 years. Despite differing products and markets, this rate remains relatively constant across industries, which could suggest that early success and survival relies heavily on the business model and activities rather than the market or product.
7. Most small businesses are confident about their futures.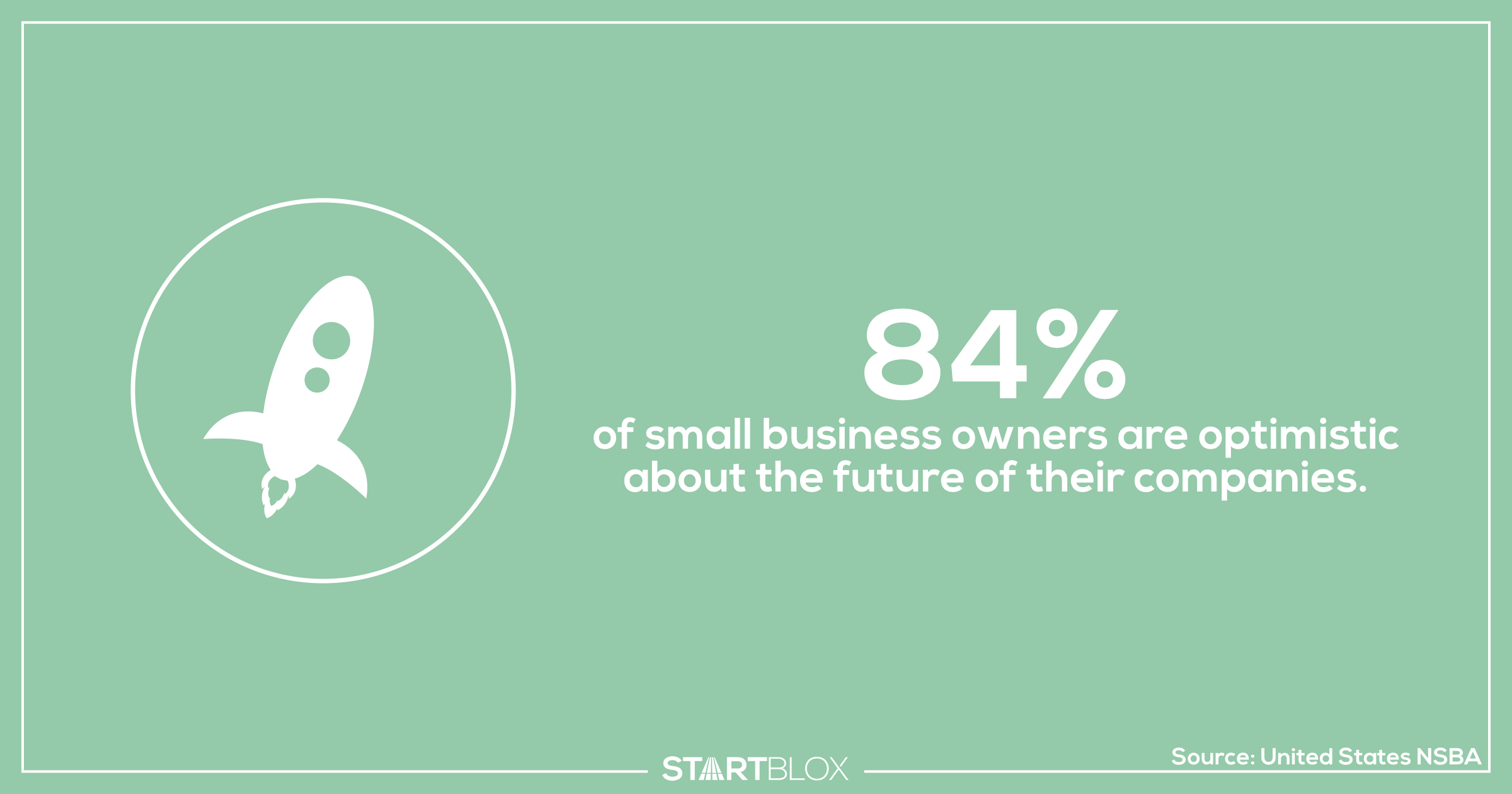 Despite the famed statistics about startup failures, 84% of small business onwers indicate that they're feeling optimistic about the future of their companies. Furthermore, most small business owners are already growing their business or expect growth in the coming year. If you're feeling optimistic about the state of your business, you're definitely not alone.
8. Small business owners are focused on marketing, strategic alliances, and web presences to support their ambitions.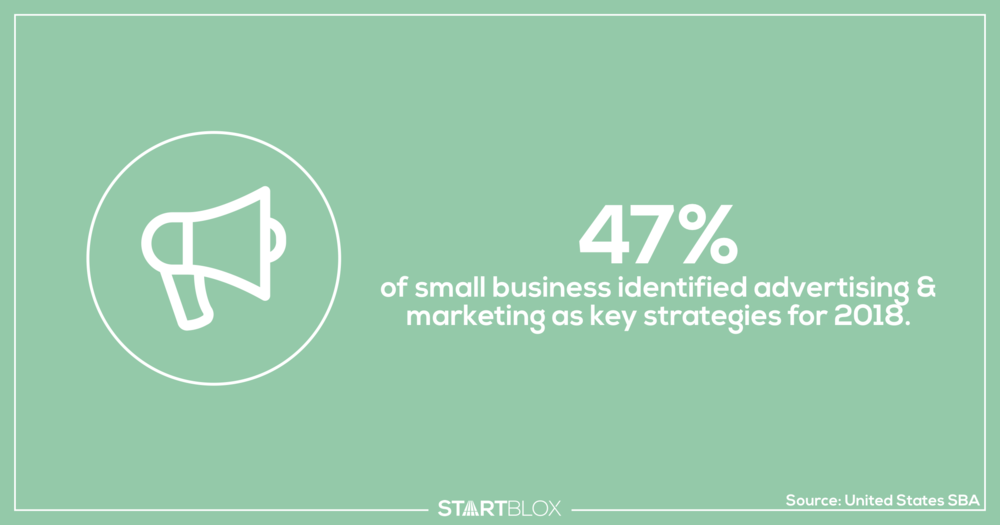 47% of small business owners identify new marketing and advertising strategies as a key part of their growth in 2018, closely followed by those 33% that identify strategic alliances as one of their key pillars of success. It also appears that small businesses will increase their web presences and e-commerce activities this year with 30% identifying this as a key strategy to expand their businesses. At the bottom of the strategic list are items like acquisition, exporting, and mergers. Looks like owners are planning to retain their independence this year.
If you're a small business owner, you already know how important it is to support the companies starting up in your community. As small businesses continue to grow, they employ and support the communities that help them thrive. Next time you're out shopping, browsing online, or come across an advertisement, take a moment to check if your daily activities can support small businesses in your hometown. Odds are, you're staring the opportunity in the face.