Almost any successful entrepreneur or business leader will tell you that loving what you do is the no.1 prerequisite for growing a thriving long-term career in the modern world. And they wouldn't be wrong. Loving your job is extremely important, especially in the hectic, stressful lifestyle of the 21st century.
But should your hobby become your job? Should that one thing you love doing the most in your free time become a professional commitment, and transition from being a pleasure to do, to a kind of a chore? After all, your job creates certain responsibilities and expectations you need to be ready to meet head on. Let's break it down and help you decide whether the hobby you love can become the full-time job you always wanted.
The makings of a business leader
The ability to thrive or even persevere under the immense pressure of the business environment is underrated nowadays, and more credit should be given to the people that are able to preserve their sanity in such a high-risk, stressful environment. So, before you jump into brainstorming names and visuals for your new company, ask yourself if you have what it takes to take on the entrepreneurial world?
Don't worry, it's not like you have to be born with the makings of a business leader flowing through your veins, you can learn it all. However, this deep retrospection does serve as a warning and a kind of a wake-up call telling you that the entrepreneurial road is laden with challenges that might cost you your love for your hobby.
Consider whether your love will survive
That said, the harsh reality is that love thrives on freedom, spontaneity, and the ability to become what you wish it to be. This means that, although you love your hobby right now, the moment it becomes a chore or a professional calling, you might find yourself growing distant. Not to say that it will happen to you, but people have had a change of heart for far less.
The best thing you can do is weigh the pros and the cons, and make a plan detailing the all the daily processes involved in the running of your company. Does it seem like too much? Or, on the other hand, does the challenge invigorate and inspire you to push even harder towards making your hobby a full-time gig? If so, let's consider financing.
Hobbies require financing sources as well
If you want to stay happily married to your calling, you need to ensure financial security, and plan for financial independence down the road. Much like in a real marriage, happiness in business greatly depends on financial security, so check your creditworthiness and start assessing the best loan options well in advance.
You need investment capital to make your business a success from the start, and if your credit history is not up to par, there are plenty of viable financing options such as business loans for bad credit, helping you get the capital you need quickly to kick-start the project. Remember that just because you're well-versed in your hobby and you know all the ins and outs of the trade, it doesn't mean that taking it to a professional level won't be challenging financially.
Are you going to work from home?
The digital age has made an elusive concept of building your career from the comfort of your home readily available to almost anyone with an idea and a laptop. So why shouldn't you skip the steps of searching for and buying an office space, and just work from your living room?
While it does sound like a great idea, consider if you have the necessary resources in terms of space and equipment to transform your hobby into a lucrative profession. Sometimes renting a quiet office space where you can fully concentrate on turning your passion into a full-time job is worth the investment. Again, refer back to the financing considerations.
Adapting to the needs of the consumer market
The customer is always right. The question is, are you willing to accept that? It's one thing to abide by the demands and expectations of the consumers when you have no real emotional attachment to what you're selling, but when it's something you truly care about, you might find yourself unable to comply. You are the master of the trade you love, but that will have little meaning to your demographic that you need to satisfy. Sometimes, you will have to "sell out" to create business – are you willing to do that?
Money makes the world go 'round. And in order to make money, we invest our time and effort into the things that might or might not matter to us. This is why one of the greatest goals of the modern business leader is to truly love and enjoy the things they do. So be sure to first tick the above boxes if you want to transform your hobby into a full-time career and keep your love alive for decades to come.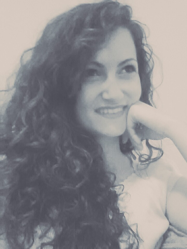 Author Bio:
Emma Worden is a business manager from Sydney. She enjoys reading and writing on a business topic and giving advice and tips through her texts. If you want to read more of her work, you can find it at https://bizzmarkblog.com/